J-PIER IMMIGRATION IS AN AFFILIATED EDUCATION PARTNER
FOR DIRECT STUDENT ADMISSIONS TO U.K, AUS AND NORTH AMERICAN COLLEGES / UNIVERSITIES
HIGH SCHOOL (GRADE 9-12) - DIPLOMAS - UNDERGRADUATE- POST GRADUATE - MASTERS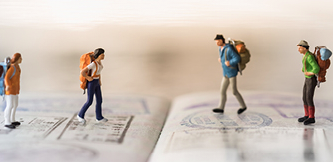 STREAMLINED APPLICATION PROCESS

– Review and submissions directly to colleges/universities 

NO EXTRA FEES FOR OUR SERVICES

- All you pay is the application fees for universities/colleges 

WE HANDLE THE ENTIRE APPLICATION PROCESS

– Profile filtering, school choice, program choice

HIGH ACCEPTANCE RATE

- With Unique Matching Algorithm

STUDY VISA SERVICES

– At Affordable Cost

CHOICE OF PROGRAMS

– For Everyone and For All Ages **

MATURED STUDENTS

–Direct Placements to Program of Choice

LOW IELTS/TOEFL

– Conditional Acceptance with ESL **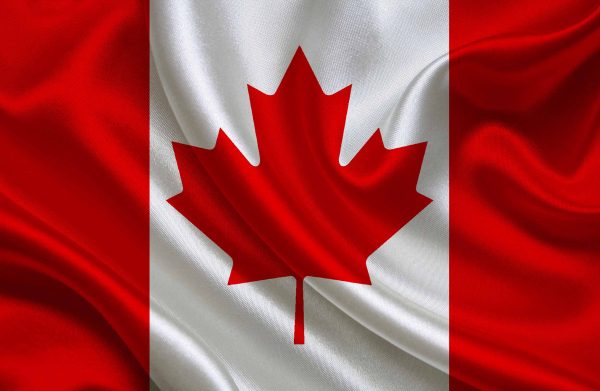 CANADA ADMISSIONS
Canadian universities are known for being consistently high quality and for offering internationally accepted degrees and credentials; some are ranked in the top 100 by reputable sources
Degrees obtained from Canadian institutions are recognized worldwide and considered equivalent to those obtained from the U.S. or Commonwealth countries.
Collaborative programmes offering hands-on learning combined with a more theoretical approach
International educators consider Canada for research and collaboration partnerships.
More than 90% of students who graduate from Canadian institutions get employed in their field of studies within 6 months after graduation
Various specialization programs under diploma, degree, post graduate diploma are offered at around 200 institutions nationwide and, tuition is generally much lower than in other leading study abroad countries.
Students can pursue their studies at one of Canada's top universities for roughly half of what it would cost to attend an equally reputable program at a private US university.
Assistance to International students through orientation sessions, support programs, academic advising
International students who have graduated from Canadian Institution are allowed to apply for permanent residency visa without moving out of the country.
As a study permit holder, you may qualify to work on-campus or off-campus without an additional work permit if you meet specific criteria.
If your academic, professional or vocational training program includes an essential co-op or internship component, you will need to apply for a work permit.
You may also apply for a post-graduation work permit to continue working in Canada after you graduate from an eligible institution.
HOW MAY HOURS CAN YOU WORK?
If you qualify to work off-campus, you can work up to 20 hours per week:
during regular school sessions, or while you are studying if you are enrolled in an intensive program that doesn't have scheduled breaks

if you are studying part-time because you are completing the last session of your program

if you are a graduate student who has completed the required courses for your degree
You can work full-time:
during scheduled breaks, such as the winter and summer holidays or spring break, and

after you finish your studies if you have applied for any other work permit.
EDUCATION SYSTEM IN CANADA
Certificate level, generally for a year

Diploma level, for one or two years

Advanced Diploma, generally two or three-year programs

Bachelor degrees, awarded after four years of full-time study

Post-graduate Diplomas/Certificates, for one or two years of study

Master's degrees, available after a bachelor degree to excel in a certain subject, for one to two years

Doctorate or PhD, generally four to seven years
STUDENT DIRECT STREAM (SDS) - IN EFFECT FOR
INDIA - CHINA-VIETNAM, PHILIPPINES
Advantages of applying under SDS
Immigration, Refugees and Citizenship Canada (IRCC) is making great strides in promoting Canada as a destination of choice for international students seeking a quality education by finding efficient ways to process applications.
To support the growth in study, permit applications, IRCC today announces the Student Direct Stream (SDS), which is available to students applying for a study permit from China, India, Vietnam and the Philippines.
Students from those countries who demonstrate upfront that they have the financial resources and language skills to succeed academically in Canada will benefit from faster processing times.
To qualify for SDS, applicants need to meet additional requirements, in particular language levels that are stricter than regular study permit requirements
Students applying for SDS must first be accepted at a Canadian learning institution that is designated to host international students. 
In addition, they must satisfy key criteria, such as submitting proof upfront of:
tuition payment for the first year of study at a designated learning institution in Canada,

purchase of a Guaranteed Investment Certificate (GIC) of $10,000,

completion of an upfront medical examination,

a qualifying score of at least 6 for English (IELTS), or Niveaux de compétence linguistique canadiens score of 7 for French (TEF), or graduation from a Canadian-curriculum high school.
English Language Proficiency 
Minimum Score of 6.0 Overall with no bands less than 5.5 - Diploma and Certificate Program
Few Programs may need 6 Minimum on all Sections - "Higher the Better"
Minimum Score of 6.5 Overall with no bands less than 6.0 – Degree and Graduate Program 
SDS - Eligible applicants must score 6 band minimum on all Modules 
-----------------------------------------------------------------------------------------------------------------------------------------------------------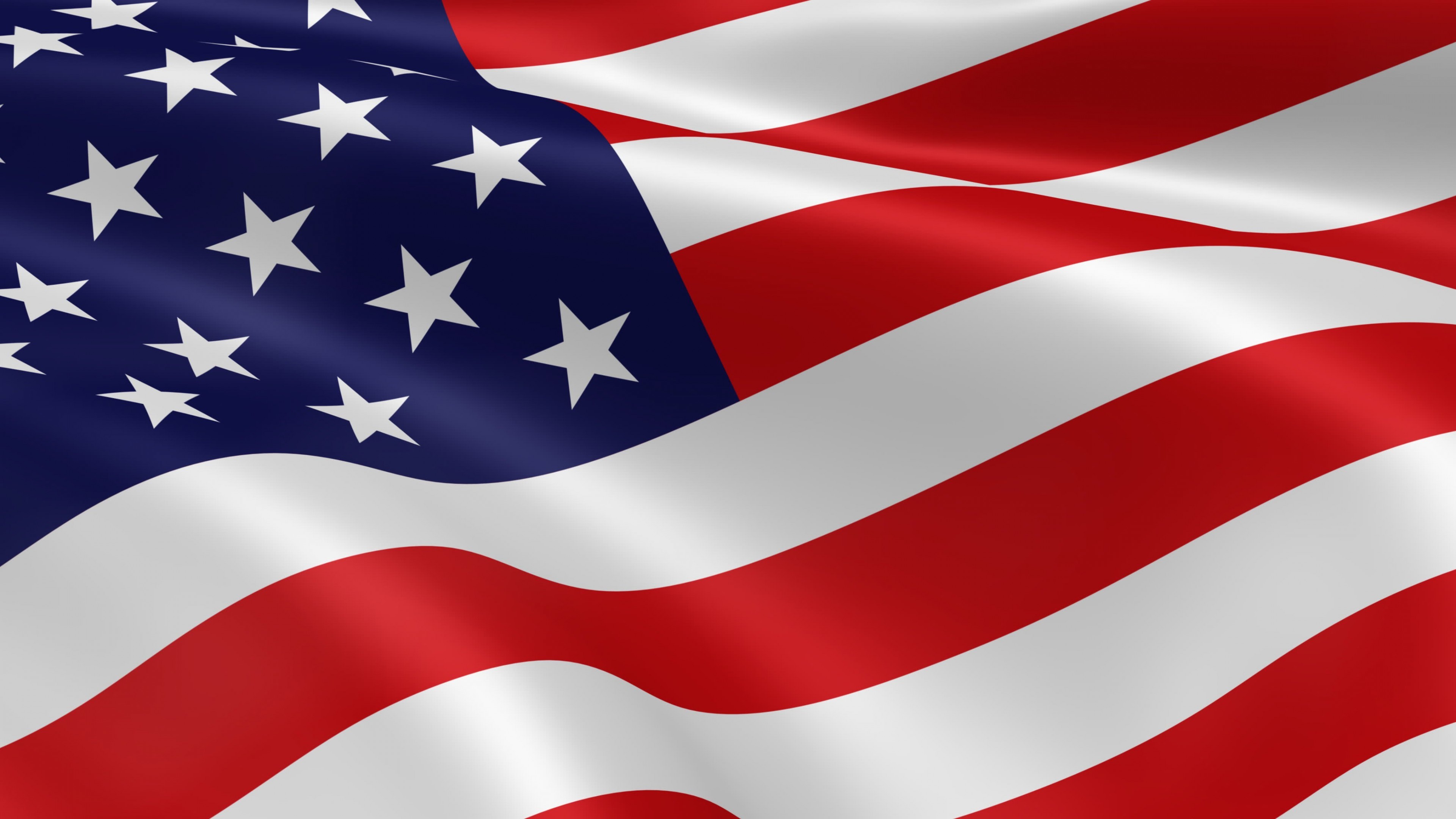 U.S.A ADMISSIONS
TOEFL-Requirements (Internet /Paper Based) "Undergraduate / Graduate Studies"
IBT: 90 Minimum; 100 Recommended
PBT: 577 Minimum; 600 Recommended
**Minimum requirements for Universities can vary widely**
Some Schools require rather high 100+TOEFL Scores, whereas others require Scores in the 80s, 70s or even 60s.
The more competitive a School is, the higher minimum TOEFL Score it'll require. However not all highly ranked schools maintain TOEFL Score minimums; in fact, some don't even require TOEFL Scores at all.
Some Schools may also accept Michigan English Language Battery (MELAB) or
Examination for the Michigan Certificate of Proficiency in English (ECPE) Including IELTS
****
GRE / GMAT is usually required by top ranked Universities in USA/Canada
GMAT(Graduate Management Admission Test) - Students who are applying to a business school or another management program
GRE(Graduate Record Examination) - Students who plan to study most other subjects in graduate school usually take the GRE.
**Scores requirements vary as per desired disciplines and Universities **
Students opting to study in USA - Helpful to Read this blog - 
https://www.jpierimmigration.com/students-opting-study-usa-factors-note
https://www.jpierimmigration.com/practical-training-options-f1-students
https://www.jpierimmigration.com/updated-guidance-f-1m-1-intent-depart
F-1 students may not work off-campus during the first academic year, but may accept on-campus employment subject to certain conditions and restrictions. After the first academic year, F-1 students may engage in three types of off-campus employment:
Curricular Practical Training (CPT)

Optional Practical Training (OPT) (pre-completion or post-completion) + Science, Technology, Engineering, and Mathematics (STEM) Optional Practical Training Extension (OPT)
For more information see here: https://www.uscis.gov/working-united-states/students-and-exchange-visitors/students-and-employment
Our Extended arm of Service Area – Education Consulting can assist you in obtaining direct acceptances / Offer from North American Institutions for:
Post-Secondary / Diploma(s)

Undergraduate/Bachelors/ Dual Degree Program

Post Graduate Certificates/Diplomas

Graduate Programs/ Masters

P.H. D Programs
We can also assist in obtaining Conditional Offers from Institutions in Canada / U.S.A ***Conditions Apply
Low IELTS / Gap in Studies / Matured Students / No formal Education/ Based on Work Experience /Poor Academics / Previous Rejections etc. 
-----------------------------------------------------------------------------------------------------------------------------------------------------------
    U.K ADMISSIONS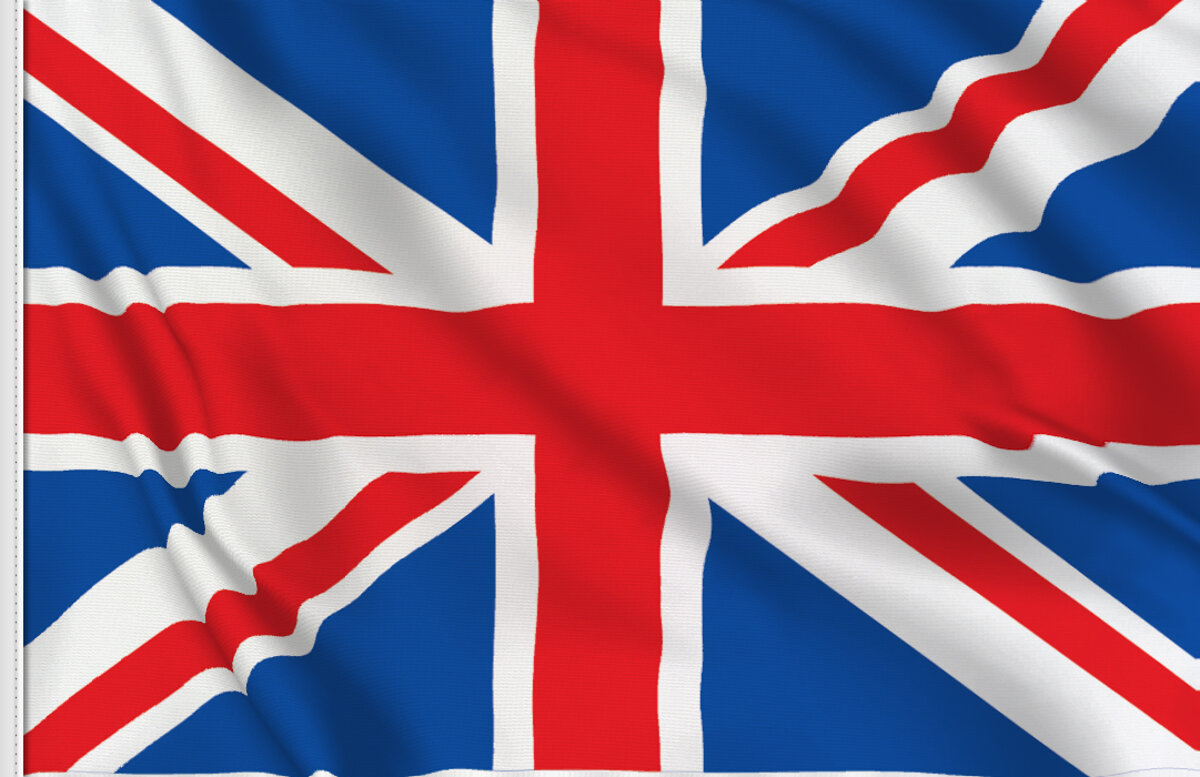 The United Kingdom of Great Britain and Northern Ireland, commonly known as the United Kingdom or the UK, is a sovereign state located off the northwestern coast of mainland Europe. It is comprised of four neighbouring island countries: England, Scotland, Wales and Northern Ireland.
The UK has a longstanding reputation for academic excellence. It provides students an opportunity to get world-class education, access cutting-edge research, and learn from the brightest minds.Students get the knowledge and skills that employers want—all while enjoying a high quality of life!
Benefit from Short and Flexible Courses 
Academic programs (referred to as 'courses' in the UK) are generally shorter in the UK than many other countries. Students in the UK can usuallyearn a Bachelor's degree after three years of fulltime study, and complete a Master's degree course in one year. 
In contrast, it can take a total of six to seven years to earn the same degrees in Canada and the USA. The shorter study duration helps to reduce overall tuition fees and accommodation costs, thus making the UK an attractive study
option.
Furthermore, students can pick and choose from over 50,000 academic courses in more than 25 subject areas in the UK. British universities offer flexibility, allowing students to choose from different subject 'modules' and tailor their studies to suit their interests and career aspirations.
UK Education System
Education system is divided into primary education (up to Year 6), secondary education (Year 7-11), pre-university or further education (Year 12-13), and higher education consisting of undergraduate and postgraduate studies.
Bachelor's degrees are typically awarded after three (3) years of full time study in the UK, except in Scotland. It will take four (4) years if the student is studying in Scotland, or if the student adds a year of work experience in between their study terms, referred to as a sandwich year. 
Professional degrees, such as medicine, veterinary and architecture degrees, require five (5) years of study.
Students can earn a Master's degree in one year, while a Doctorate is typically completed in three to five (3-5) years.
Students can also pursue an Integrated Master's degree, a four-year program that combines undergraduate and graduate studies. Students are admitted after A-levels (further education), and do not receive a Bachelor's degree in the process.
English Language Proficiency 
The following tests are commonly accepted for entry into degree-level courses:
International English-Language Testing System (IELTS) - Academic and UKVI

Test of English as a Foreign Language (TOEFL) - Internet-Based Test (IBT)

Trinity College's Integrated Skills in English (ISE)

Pearson Test of English (PTE)

Cambridge Advanced Certificate in English (CAE) 

Cambridge Certificate of Proficiency in English (CPE)

English Language GCSE, A-Level or IB
Language Scores
IELTS - between 5.5 and 6.5 (usually 6.0), with no band less than 5.5 or 6.0

TOEFL (internet-based test, iBT) - between 60.0 and 90.0 overall

PTE Academic score between 50 to 64 overall

CAE or CPE score between 169 to 176 overall, with no less than 169 in each category
Language requirements are often stricter for postgraduate and professional programs (e.g. IELTS score of 7.0). Foundation and pre-session-al English courses, on the other hand, usually require lower language test scores than undergraduate courses.
Application Deadlines
An academic year typically begins in September in the UK, and includes three terms: Autumn/Fall (September to December), Spring (January to April) and Summer (May to August). Since the calendar year begins in Autumn, most institutions offer admission for entry in September, but selected programs also accept students for Spring and Summer intakes. Additionally, some institutions also offer courses at multiple times during the year, and therefore have varying deadlines for each start dates.
UK Graduate Immigration Route
Stream is now open for the United Kingdom's new Graduate Immigration Route! Students must hold a Tier-4 Visa at the time of application
The Graduate route provides an opportunity for international students who have been awarded their degree to stay in the UK and work, or look for work, at any skill level for 2 years, or 3 years for doctoral students.
International students can take advantage of the UK Graduate Immigration Route if they successfully complete Bachelor's / Master's or Doctoral degrees at an educational institution in England, Wales, Scotland, or Northern Ireland:
A job offer is not required for the student to participate in the Graduate Immigration Route, and there is no minimum salary requirement.
The Graduate route is non-extendable and does not count towards settlement. However, if you find suitable employment, you will be able to switch into various work routes from the Graduate route.
From the Graduate route, you may be able to switch to the Skilled Worker route if you meet the relevant requirements, which allows you to stay in the UK to do an eligible job with an approved employer. It is for a maximum of five years, and contributes to settlement rights – meaning you may be able to apply to live permanently in the UK. The Graduate route does not count towards settlement rights.
-----------------------------------------------------------------------------------------------------------------------------------------------------------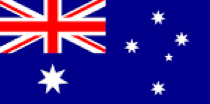 AUSTRALIA ADMISSIONS:
Australia is a land of contrasts. It's the smallest continent and one of the largest countries on earth
It's situated in the Southern Hemisphere, south east of the Asian continent. Due to Australia's size and location, its geography is extremely diverse, ranging from the snow-capped mountains of the Australian Alps and Tasmania, to large deserts and tropical and temperate forests.
Australia is divided into six states and two territories. The capital of Australia is Canberra. Melbourne, Sydney, Brisbane, Adelaide, and Perth are other popular Australian cities.
Australia offers students a unique opportunity to obtain a world-class education, and work during and post-study, in a laid-back, high quality, multicultural environment that is highly urbanized, yet surrounded by beautiful beaches and stunning landscapes.
Education System:
The Australian education system comprises of primary, secondary, and tertiary education.
In Australia, "school education" refers to primary and secondary education, while tertiary education, also known as
postsecondary education, includes vocational education and training (VET), and higher education (generally universities).
Vocational Education 
Vocational Education and Training (VET) is a type of tertiary education intended for students who want to move straight to the workforce and work in careers that do not require a university degree. 
VETs provide a more hands-on alternative to university education, offering courses and training for semiskilled, skilled, trade, and paraprofessional careers. VET qualifications include certificates (from levels I to IV), diplomas, and advanced diplomas, which may be completed on their own or in combination with on-the-job training with an employer. Graduate certificates, graduate diplomas,Bachelors can also be earned at some VETs.
Commonwealth Register of Institutions and Courses for Overseas Students [CRICOS]
When choosing where to study and what to study, students and their education advisors must ensure that their chosen course is registered on the Commonwealth Register of Institutions and Courses for Overseas Students (CRICOS).
The Australian government protects the interests of all international students and ensures they get quality education by requiring institutions to become registered on CRICOS. 
The CRICOS website lists all the courses and institutions that are available to students who wish to obtain a student visa. In other words, enrolment in a CRICOS course is an eligibility requirement for study visa.
Students may take short courses, which are not listed on CRICOS, with another type of visa, such as the visitor visa, but they will not be covered under the Education Services for Overseas Students (ESOS) Act.
Language Test Requirements:
Language test score requirements vary by institution and by program. Some institutions only look at the overall scores, while others have cut-offs for scores in each of the four skills sections.
Typically, students applying to an undergraduate course need:
• IELTS scores between 6.0 and 6.5, with no band less than 5.5 or 6.0, or
• TOEFL (internet-based test, iBT) scores between 60.0 and 90.0 overall, or
• PTE Academic score between 50 to 64 overall, or
• CAE score between 169 to 176 overall, with no less than 169 in each category
J-pier can help streamline the entire process of studying abroad including Study Visa/Permits 
We have the expertise to deal with Refusals; contact us for more info