Those travelling through Toronto Pearson International Airport to select U.S. destinations might be able to avoid long lines at customs by using this app.
U.S.Customs and Border Protection (CBP)'s Mobile Passport Control (MPC) allows eligible travelers to submit their passport and customs declaration information through a free, secure app on their smartphone or other mobile device.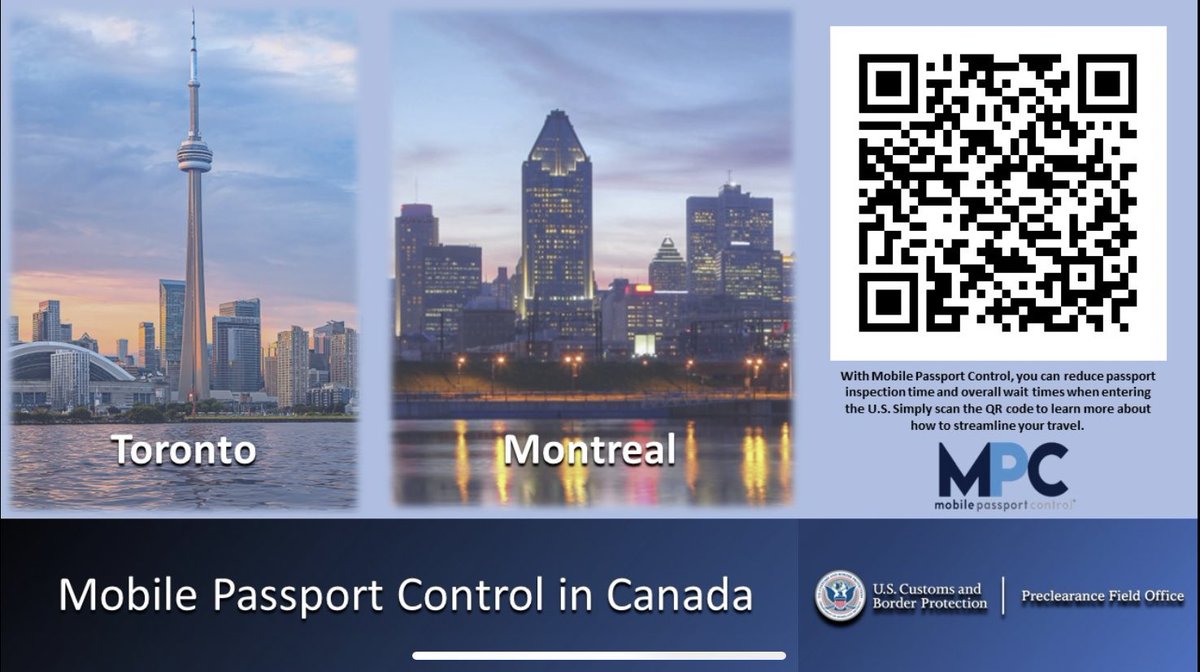 The use of MPC streamlines the traveler's entry process into the United States by reducing passport control inspection time and overall wait time. Use of MPC is free and does not require pre-approval. 
Travelers who successfully use the MPC app will no longer have to complete a paper form or use an APC kiosk. As a result, travelers may experience shorter wait times, less congestion and efficient processing.
Up to 12 profiles can be created for family members.  All authorized MPC apps allow for a single household to submit one MPC transaction, including answers to CBP inspection-related questions.
Travelers using MPC will be directed to a specific processing lane for a streamlined entry process.
Travelers should submit their information upon arrival at the port of entry, including preclearance locations.
According to CBP, travellers who use this app can also store their information "so it will be readily available for future international travel," which could result in "less congestion" at customs.
As of Aug. 30, travellers at two Canadian airports–Pearson and Montreal Trudeau International Airport–can use the mobile app at preclearance at customs or when they land in the U.S.
For more information scan the QR Code to visit: https://www.cbp.gov/travel/us-citizens/mobile-passport-control
Source: DFO Pre-clearance and CBP