Canada breaks tourism record with over 21 million visitors in 2018
Canada hosted a record-breaking 21.13 million tourists in 2018, the highest number on record, according to Destination Canada.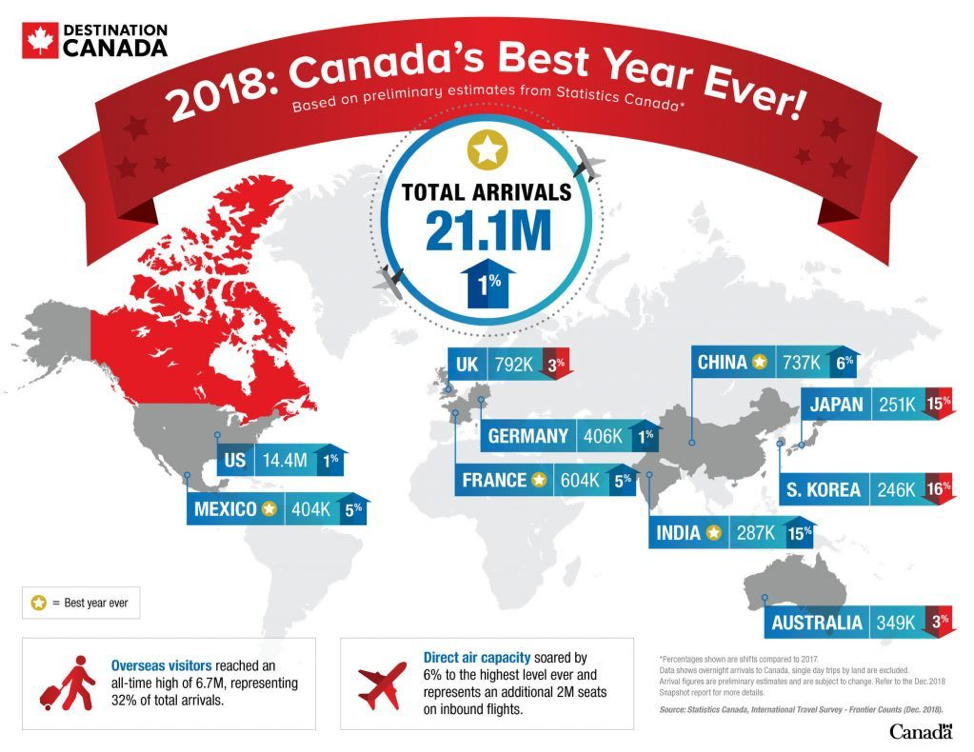 This is the second consecutive year that Canada has broken a record, and the first time the 21 million mark was passed.
Destination Canada says that tourism generates 745,300 jobs in communities across Canada and contributes an estimated $102.5 billion to the economy.
And from the US, there were 14.44 million arrivals, the highest level recorded since 2004.