Gallup [an analytics Company in US]; conducted a wide-scale public opinion with 145 countries included..
Canada scored the highest of any country surveyed, earning a total of 8.46 out of a possible 9.0 points on Gallup's Migrant Acceptance Index. The U.S. ranked sixth overall with a score of 7.95.
Gallup used the Migrant Acceptance Index to quantify approval levels by political slant. Higher scores co-relate with higher acceptance towards migrants.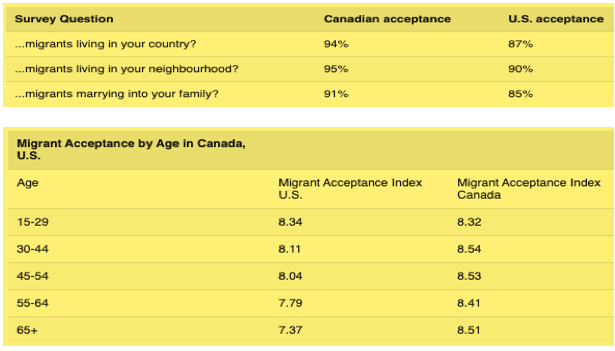 Below is the Gallup's complete list of most accepting countries for migrants in 2019, according to their Migrant Acceptance Index.